Mechanical Shut Down, Prototypes, & Repairs

Carson Valley, Inc. has an excellent reputation in mechanical support, prototype retooling, and stainless steel piping.  Many of our customers are in the food supply field and want purge welding of stainless steel to adhere to strict food handling requirements.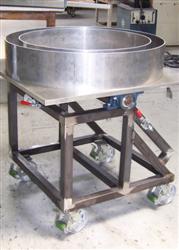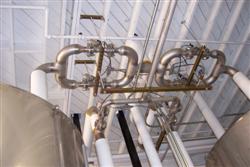 Mechanical Shut Down
Mechanical shut-down work, re-piping, safety valves, and guarding are just some of the items our customers request. We work alongside our customers before, during, and after a site shut-down to optimize results. Our team of experienced field mechanics and certified pipe welders are available for your critical projects.
Our experience includes hydros, retorts, packaging equipment, proofers, conveyors, and ovens.
Prototypes
We can help with your R&D prototype development. Our unique set of experiences will be invaluable when faced with difficult or intricate designs. Many customers also have time limits or shift constraints that we are comfortable working within.
Skid fabrication off-site is often an effective option for prototype and R&D projects. Stainless steel pipe fitting is available along with sanitary purge welding to ensure proper food handling outcome.
Stainless Steel Fabrication
Many mechanical and R&D projects require altering current conveyor system, Piping systems, or facility layouts. Our experienced fabrication shop will work hand-in-hand with our field mechanics to provide guarding, transitions, brackets, and railings.
We provide safety upgrades and convenience features such as security bollards, machine guarding, conveyor guarding, and safety valves to existing piping runs.  Our certified pipe welders and stainless steel fabricators are waiting to help you!
View the gallery or contact us for more information today.