Commercial Cladding, Bollards & Decorative

At Carson Valley, Inc., we have converted our knowledge of stainless steel fabrication into an architectural wonderland of ideas. From security to decoration, stainless steel is the standard for metal finishing. Custom stainless steel fabrication sets our customers apart from the crowd and creates truly unique, eye-catching architecture.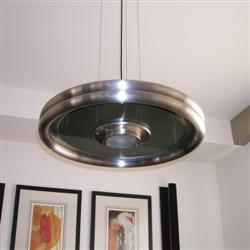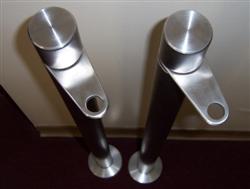 Commercial Stainless Steel Cladding
Elevators, walls, columns, and fascia can be covered with stainless steel sheet metal to create beautiful architecture in a new, upgrade, or remodel setting.  Stainless steel cladding is a thin sheet of stainless steel formed or fabricated to fit your existing or new surfaces.  Elevator areas are transformed when stainless steel cladding is installed along with kick plates or stainless steel trim.
Windows can be updated with stainless steel valances which hide window covering mechanism creating a fresh, modern look.  Add cladding to any area you want transformed.
Security Bollards
Bollards are for security but why do they need to look ugly? Enhance your entryway or driveways with seamless stainless steel security bollards. Bollards can be removable or installed permanent according to your individual needs.
Decorative Stainless Steel
The possibilities are endless with stainless steel. Custom stainless steel fabrication by Carson Valley can create the look you want. Handrails, perforated panels, and decorative stainless steel can update your office, hotel, or retail space. 
Formed or rolled stainless steel can be used to transform the exterior of your space as well. Many customers are using stainless steel and other exotic metals to create entire new experiences.
View the gallery or contact us for more information today.