Industrial and Stainless Steel Piping

Carson Valley fabricates a range of custom stainless steel products for industrial applications including piping, valves and connectors for pressure and steam, structural components such as handrails, and sanitary piping for food processing plants.  Our experienced crew of welders and fitters are licensed installers for FDA compliant stainless steel products and components on site.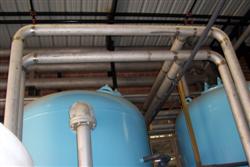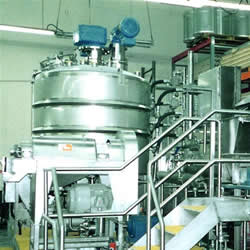 Industrial Piping Systems
System equipment fabrication and field installation for mechanical engineering, plant engineering and food processing applications.
Sanitary Piping for Food Processing Operations
Fabrication and installation of FDA approved sanitary piping.
Projects include sanitary piping for distilled water, pet food and dairy products.
Steam Piping
Licensed installers for steam piping.
Fabricate and install steam piping for medical laundry, cleaning, and cooking operations.
Stainless Steel Pipe Fittings
Fabricate and install custom stainless steel fittings, valves and connectors.
Structural and Other Stainless Steel Components
Upgrade, repair and install handrails, railings, guards, platforms and catwalks.
Upgrade, repair, and install conveyors.
Skidded Systems
Perform change-outs and modifications to a skid such as adding machinery or changing out piping.
Subcontract to engineering firms constructing a skidded process system.
Construct prototypes of miniature factories or machines on smaller skids in partnership with customer research & development department.
View the gallery or contact us for more information today.