Custom Stainless Steel Fabrication and Pipe Fitting
Carson Valley, Inc.specializes in custom stainless steel fabrication.  With particular attention to detail and craftsmanship we fabricate stainless steel for architectural, industrial, mechanical and commercial applications.  Carson Valley gives form to the expressive ideas of our customers on projects such as stainless steel handrails, railings, panels, decorative stainless steel panels and ornamental trim.  Carson Valley is the ideal partner for custom stainless steel products of the highest standard for commercial stainless steel cladding, stainless steel industrial pipe fitting and mechanical shutdown projects. We are licensed installers for architectural metals and steam piping, experts at seamless welding, and flexible in our problem solving approach to each project.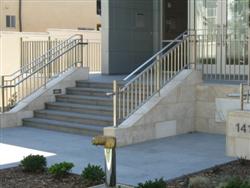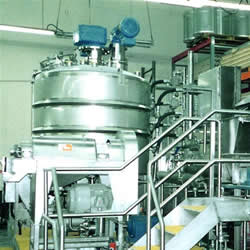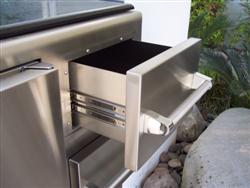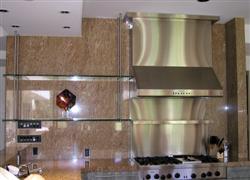 Architectural Handrails and Stainless Steel Fabrication
Carson Valley manufactures custom stainless steel architectural elements to enhance the look and feel of interior and exterior spaces.  We work closely with architectural teams on commercial and residential remodels and with subcontracting firms on tenant improvements and enhancements.  Using practiced methods of stainless steel sheet metal fabrication our Carson Valley workforce transforms the stainless steel to meet virtually any design criteria for horizontal and vertical surfaces.
Stainless steel contemporary staircase handrails
Decorative stainless steel panels
Custom stainless steel fabrication
Industrial and Stainless Steel Piping
Carson Valley fabricates a range of custom stainless steel products for industrial applications including
stainless steel piping
, valves and connectors for pressure and steam, structural components such as handrails, and sanitary piping for food processing plants.  Our experienced crew of welders and fitters are licensed installers for steam pipe and for FDA compliant stainless steel products and components on site.
Structural components
Stainless steel pipe fittings
Industrial piping systems
Steam piping
Sanitary piping for food processing operations
Mechanical Shutdown, Prototypes and Repairs
During
mechanical shutdowns
, Carson Valley installers have worked on large scale maintenance items including disassembly, replacing screw conveyors, rerunning piping, and installation of new valve systems.  We have repaired ovens and conveyors, completed change-outs and modified skidded systems.  We have prototyped factory relocation configurations and built prototype machines.
Stainless Steel Pipe Fitting
Certified Pipe Welders
Purge Welding
Decorative Stainless Steel Fabrication, Commercial Cladding and Bollards
We can fabricate decorative stainless steel for a wide variety of applications from uptown to downtown, from kitchens to board rooms, and for a variety of styles from urban sophisticated to country chic.
Stainless Steel Cladding for almost any surface
Security Bollards customized to complement any project
"You solved our problem."
This is an often heard comment from our customers.  Customers know the experienced fabricators at Carson Valley as detail oriented, precise, accurate and always ready with suggestions.   Contact Carson Valley today with your ideas or questions and one of our fabrication specialists will be happy to discuss coming up with a solution for your custom stainless steel problem.